Vegetable washing and cutting processing line
Product Details:
| | |
| --- | --- |
| Place of Origin: | Henan Huafood,China |
| Brand Name: | HUAFOOD |
| Certification: | ISO,CE,SGS |
| Model Number: | HDF6000 |
Parameters
Total output of carrot washing line 500-1000 kg / h
Item
Power
Size
Bubble Washing machine
3.75kw/380v/50Hz
4000*1200*1300mm
hoisting machine
0.75kw/380v/50Hz
2000*1000*1900mm
Hair roller cleaning machine
2.0kw/380v/50Hz
2000*1000*1300mm
vibrating machine
1.5kw/380v/50Hz
1500*1000*1300mm
air drying machine
15kw/380v/50Hz
4000*1200*1400mm
    Note: These parameters are conventional and can be customized according to customer needs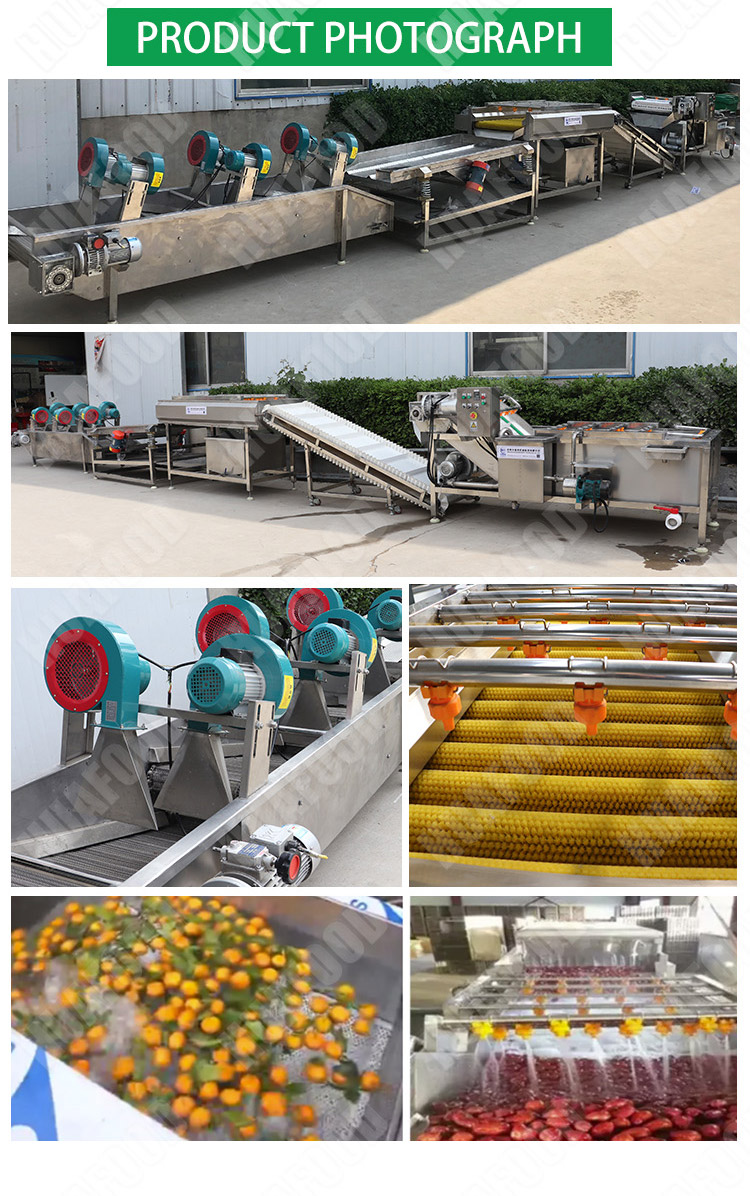 Video
Working principle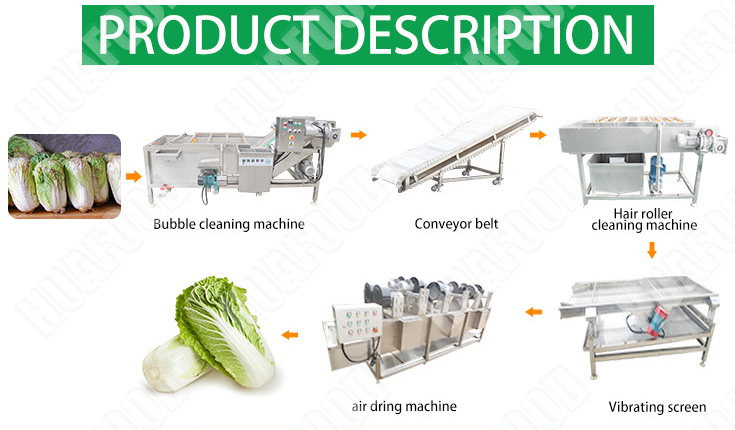 description
We specialize in producing all kinds of fruit and vegetable production lines.This is a complete production line, suitable for various types of vegetables and fruits, such as carrot pieces, red dates, cabbage, onions, citrus, avocado, etc.
Applicable scenarios: supermarkets, restaurants, food processing plants, freezing plants, dried fruit processing products.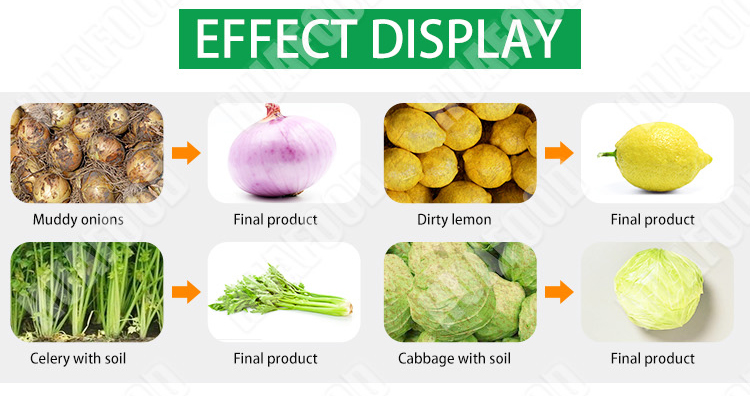 procedure
1.The first step is to put the vegetables and fruits that need to be cleaned in the bubble washing machine for cleaning;
2.the second step is to use the conveyor belt to transfer the washed fruits and vegetables to the hair roller washing machine for secondary cleaning to ensure that the vegetables are clean 100%;
3.the third step is to remove some of the water from the fruits and vegetables through the vibrating screen;
the fourth step is to remove all the water from the fruits and vegetables from the vibrating screen into the air dryer;
5.the fifth step is to cut the cleaned fruits and vegetables according to the needs
Finally, according to your needs, you can cut, dry, freeze, pack, etc.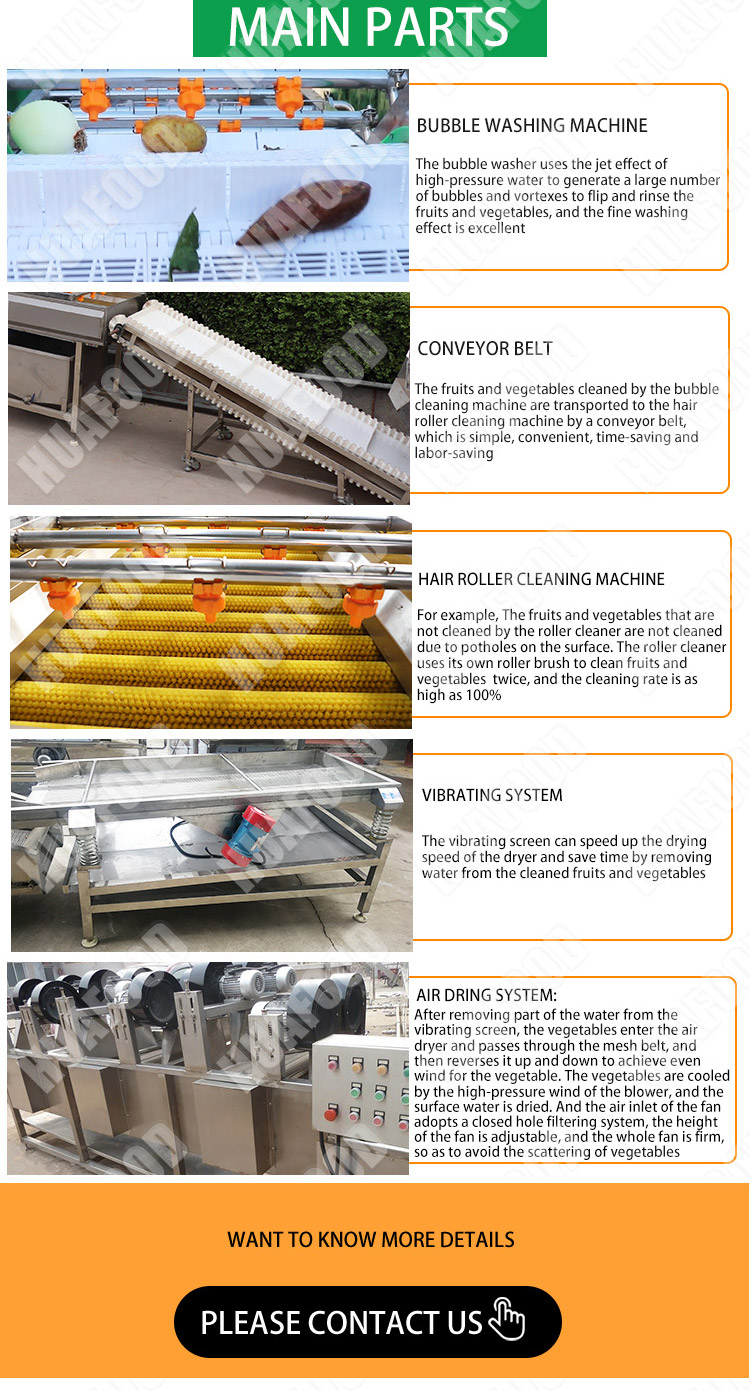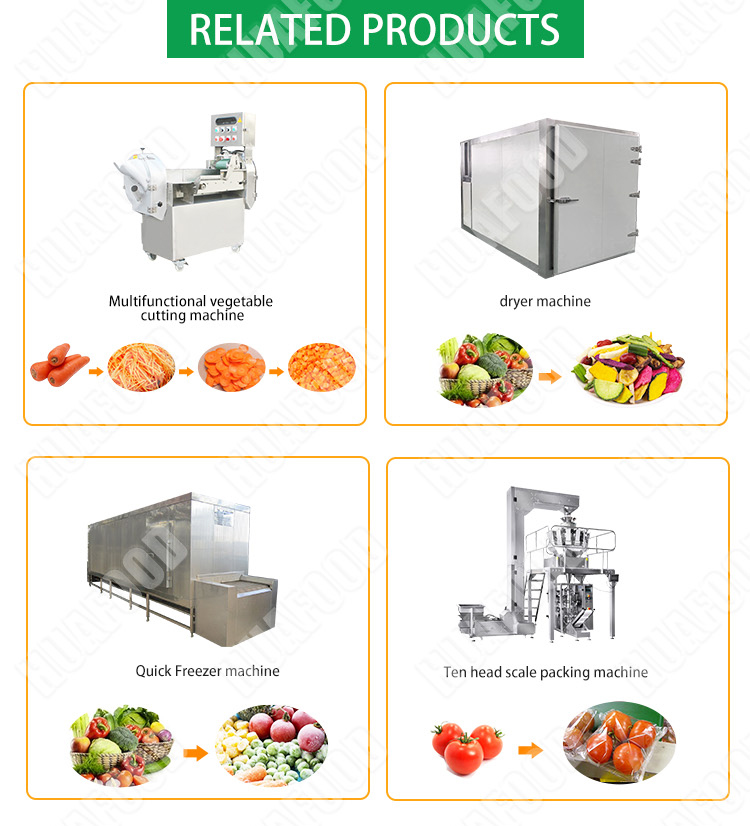 Feates
1. Fruit and vegetable washing machine has fast speed and uniform effect, and the inner and outer grooves are all stainless steel.
2. The fruit and vegetable washing machine has novel continuous cleaning equipments such as washing liquid spray washing, water spray rinsing, fan blowing water, hot air drying and the like.
3. Fruit and vegetable washing machine working time, temperature, power (adjustable).
4. Fruit and vegetable washing machine greatly improves production efficiency and saves cost
 Inquiry Huafood Whatsapp Wechat Line:

+8615136129173