HMQ-500 Potato peeling and cutting machine
Product Details:
| | |
| --- | --- |
| Place of Origin: | Zhengzhou,Henan,China |
| Brand Name: | HUAFOOD |
| Certification: | ISO,CE,SGS |
| Model Number: | HMQ-500 |
Video
Parameters
The machine is suitable for cleaning, peeling and slicing all kinds of root vegetables such as sweet potato and potato. Pour the vegetables into the peeling device, fully disperse, tumble, knead and clean under the action of high pressure water flow and brush rolling. The precipitate leached from the surface of the material will directly fall into the dust box of the equipment after being washed by the water and discharged through the large diameter pipeline, and then it will automatically enter the sitting device and automatically cut the strip.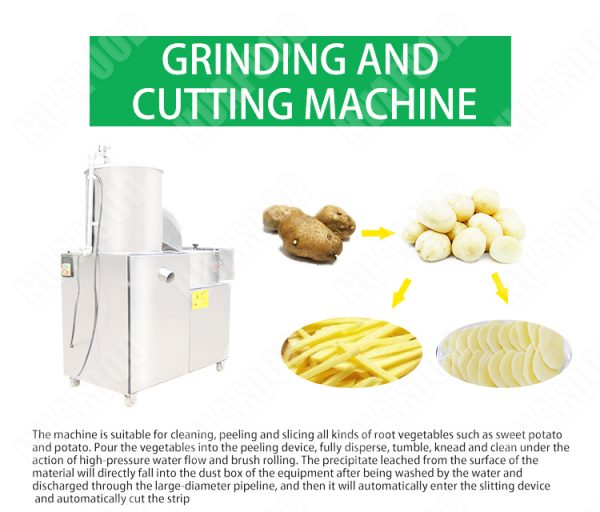 Model
Machine Size
(mm)
Power
(kw)
Weight
(kg)
Yield
HMQ-300
1600*1030*850
0.75kw/220v
80
300kg/h
Working principle
This series  of potato peeling machine, is to use the centrifugal spinning, friction peeling technology, inner barrel has a replaceable board, high working efficiency, and the use of strong stability, the main structure made of stainless steel welding under the food hygienic requirements, can be used for potatoes, taro, vegetable, mushroom and similar surface peeling.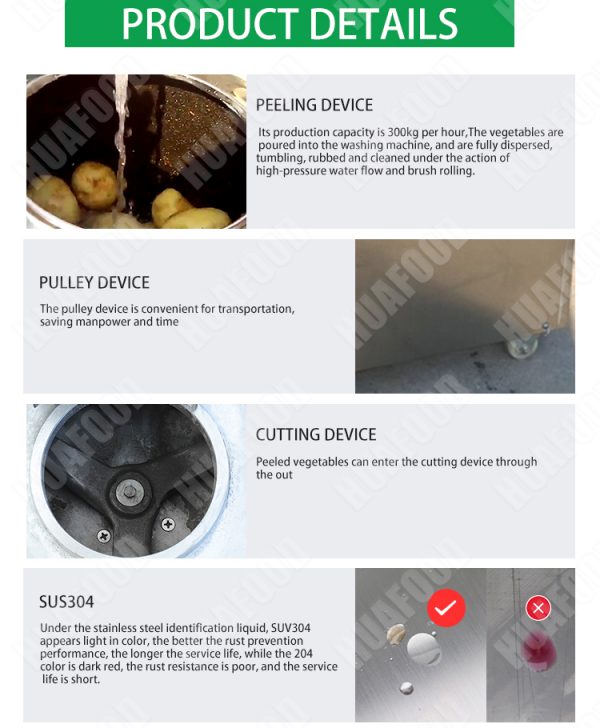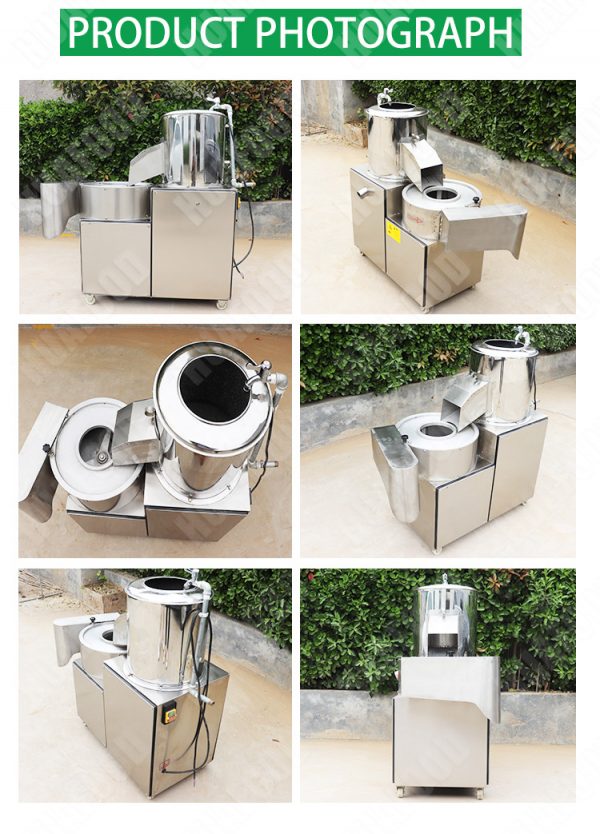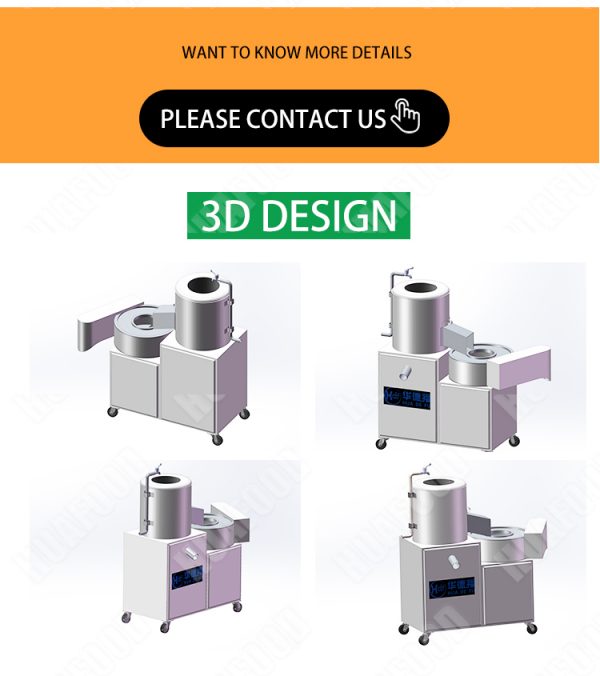 Feates
1. All stainless steel manufacturing, sandpaper and emery are very durable.
2. It can be used by changing the sandpaper and the sand machine.
3. The quality meets the export standard.
 Inquiry Huafood Whatsapp Wechat Line:

+8615136129173