Industrial Baby carrot fruit peeler baby carrot washing machine
Product Details:
Place of Origin:
Henan Huafood, China
Brand Name:
HUAFOOD
Certification:
ISO,CE,SGS
Model Number:
Customized
Cleaning type
Apple, sand fruit, begonia, wild berry, loquat, hawthorn, hawthorn, pear, cypress, rose hip, rowan tree, apricot, cherry, peach, plum, plum, blackberry, strawberry, pineapple raspberry, orange, orange, Lemon, grapefruit, banana, banana, date, grape, grape
Blueberry, mango, kiwi, bayberry, persimmon, mulberry, fig, jackfruit, milk fruit, dragon fruit, lychee, longan, coconut, betel nut, mangosteen, avocado, wolfberry, cherry tomatoes, akobi
Parameters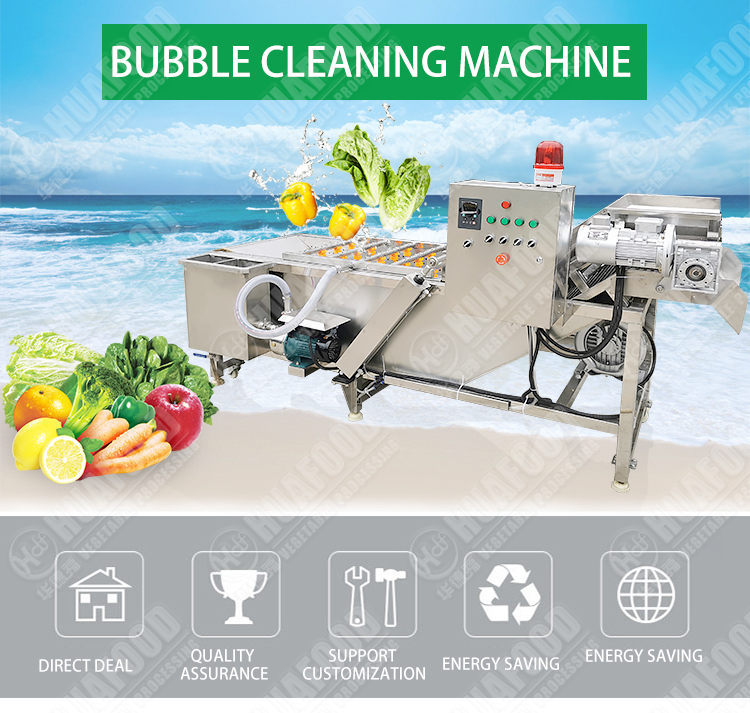 | | |
| --- | --- |
| Product name | Automatic Lifting Air bubble washing machine |
| External dimensions | 2500*1000*1300MM |
| Weight | 250KG |
| Output | 500KG/H |
| Power | 3.75KW |
| Power supply | 380V |
| Use | Suitable for cleaning leafy vegetables, rhizomes and pickled fruits and vegetables |
Video
Application
Continuous fruit and vegetable washing machine is a product developed according to market demand. It is used to wash herb,stem and leaf vegetables such as mushrooms, celery, spinach, cabbage, etc. and root and stem fruits and vegetables such as apples, tomatoes, peppers, eggplants, cucumbers, strawberries, etc. It is widely used in vegetable processing industry and canteens of factories, mines, troops, hospitals, colleges and universities, etc.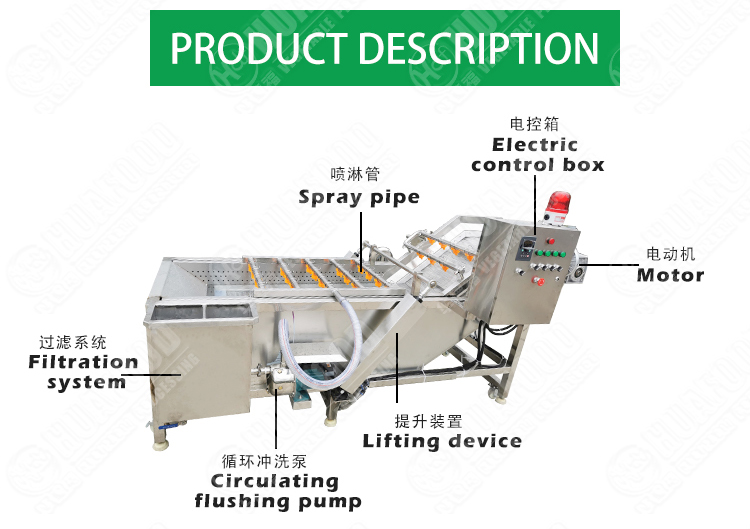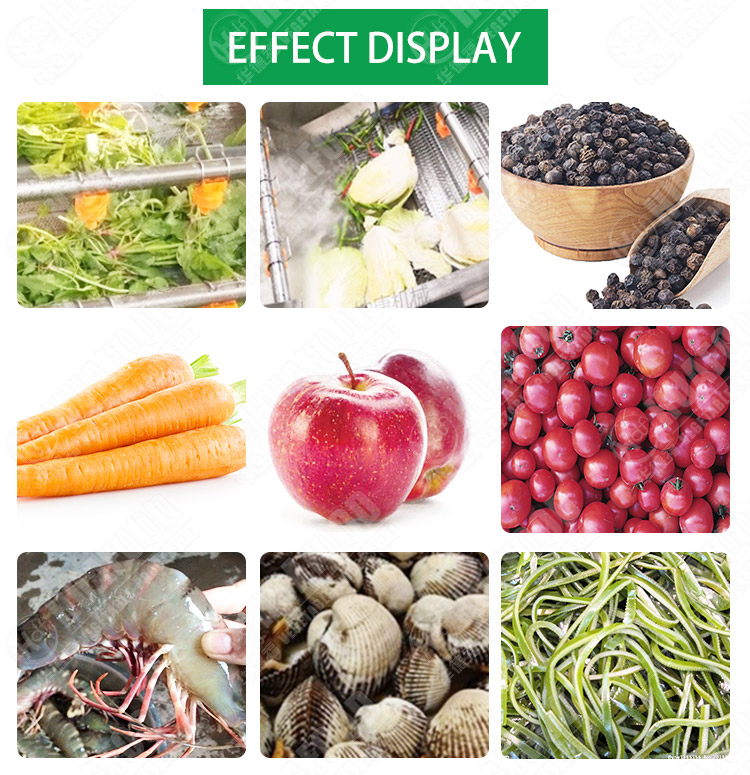 Features
 Inquiry Huafood Whatsapp Wechat Line:

+8615136129173