French fries cutter machine
The potato cutting machine is mainly used for cutting vegetables such as potatoes, radishes, taro, and potatoes, as well as cutting vegetables and melons. Suitable for hotels, restaurants, restaurants, institutions, canteens, etc. Provide high-end Western kitchen equipment and processed food and other equipment.
The small cut fries machine adopts stainless steel, aluminum alloy structure, corrosion resistance and high strength. Stainless steel blade, aluminum cutting tool holder for cutting fries machine, long service life. One piece of raw material is cut out at one time, the processing specifications are exactly the same. Production efficiency 10 times or more for manual processing. The equipment shall be warranted within one year from the date of delivery (within the normal use range) and will be repaired free of charge for life.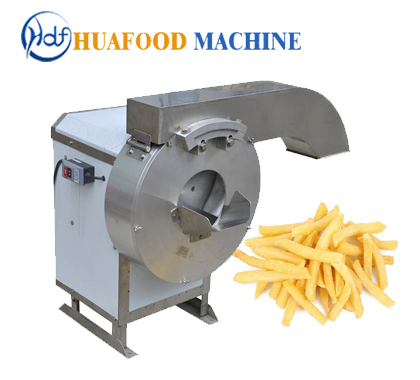 1. This machine is an ideal machine for processing potatoes. It is also suitable for sweet potatoes, yam, carrots, etc.
2. It can cut ordinary potato chips and potato strips, or chopped curly potato chips.
3. The cutting size of this machine can be adjusted according to customer requirements.
4. This machine can be used together with potato washing and peeling machine, blanching machine, dewatering machine, frying machine, deoiling machine, seasoning machine and packaging machine to form the potato strip production line. Prepare for your later expansion.