HDFW-6E High efficiency vegetable washing machine leeks green onions cleaning machine
Product Details:
| | |
| --- | --- |
| Place of Origin: | Zhengzhou,Henan,China |
| Brand Name: | HUAFOOD |
| Certification: | ISO,CE,SGS |
| Model Number: | HDFW-6E |
Video
Parameters
This is a complete processing line, suitable for various types of vegetables, such as carrot, potato, cabbage, onions, etc.
Applicable scenarios: supermarkets, restaurants, food processing plants, freezing plants, dried fruit processing plants,snak processing factory
Total output of carrot washing line 500-1000 kg / h
Item
Power
Size
Bubble Washing machine
3.75kw/380v/50Hz
4000*1200*1300mm
hoisting machine
0.75kw/380v/50Hz
2000*1000*1900mm
Hair roller cleaning machine
2.0kw/380v/50Hz
2000*1000*1300mm
vibrating machine
1.5kw/380v/50Hz
1500*1000*1300mm
air drying machine
15kw/380v/50Hz
4000*1200*1400mm
    Note: These parameters are conventional and can be customized according to customer needs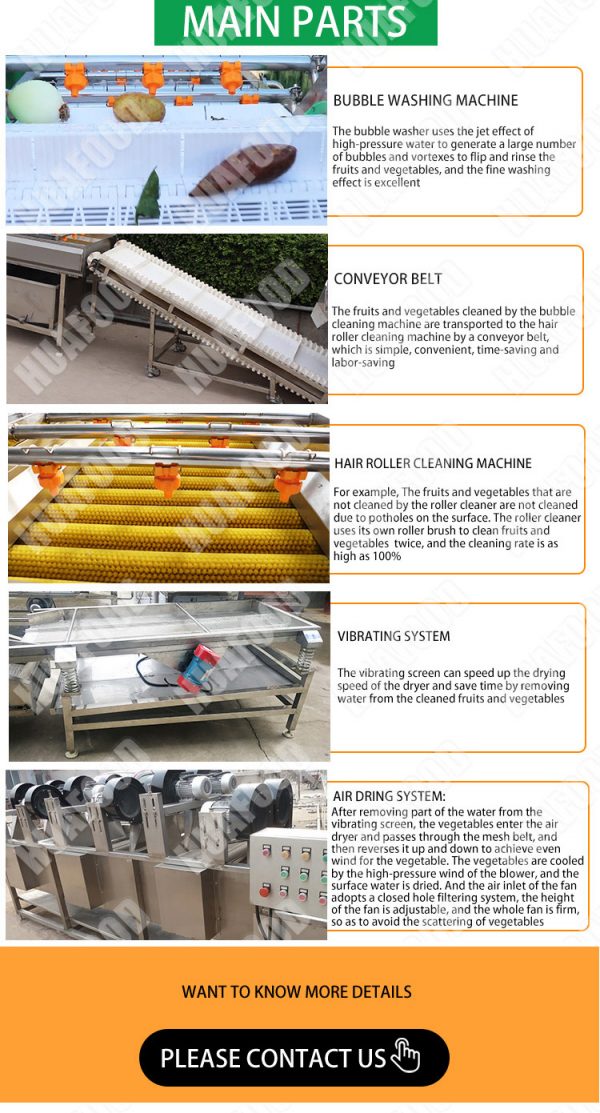 .
Working principle
procedure
1.The first step is to put the vegetables and fruits that need to be cleaned in the bubble washing machine for cleaning;
2.the second step is to use the conveyor belt to transfer the washed fruits and vegetables to the hair roller washing machine for secondary cleaning to ensure that the vegetables are clean 100%;
3.the third step is to remove some of the water from the fruits and vegetables through the vibrating screen;
the fourth step is to remove all the water from the fruits and vegetables from the vibrating screen into the air dryer;
5.the fifth step is to cut the cleaned fruits and vegetables according to the needs
Finally, according to your needs, you can cut, dry, freeze, pack, etc.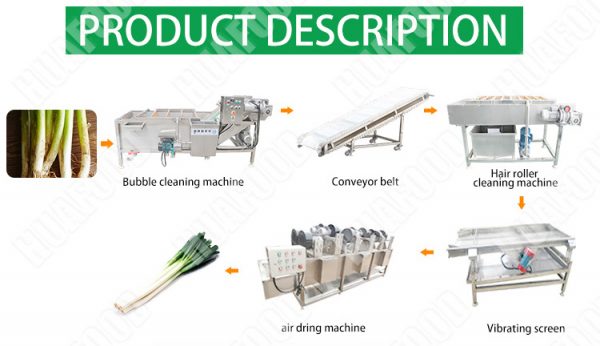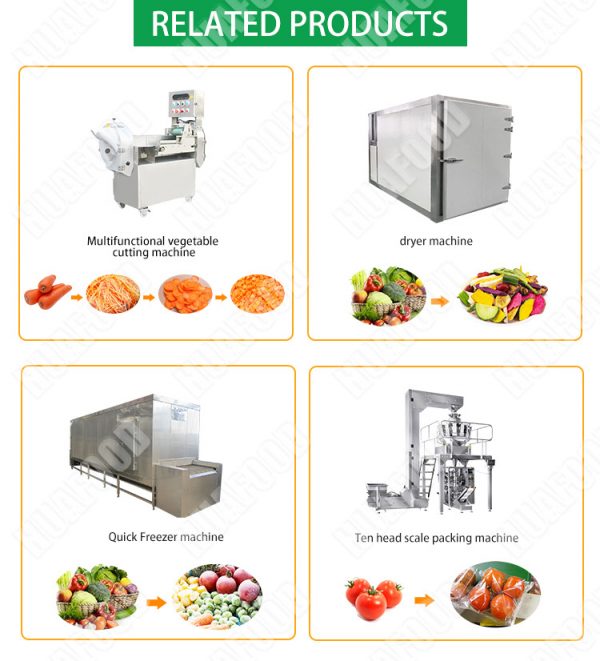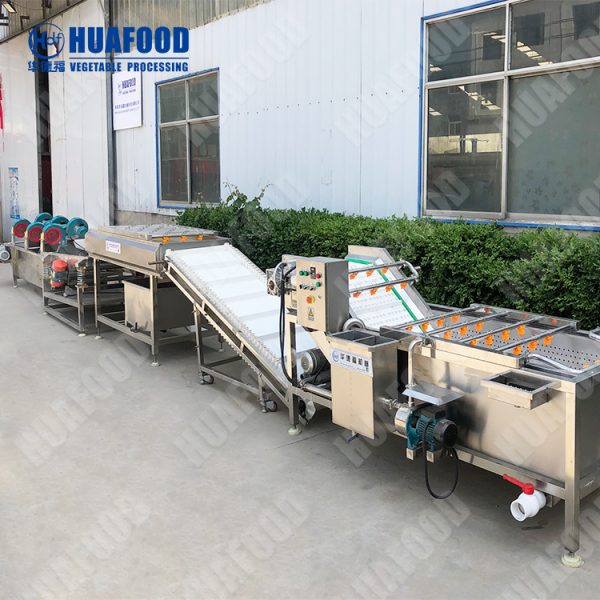 Feates
1. The equipment is cleaned in two stages before and after the two stages. The internal circulating water is cleaned at all levels, and the spray rack is connected to the tap water for secondary cleaning.
2. The spray water pressure is adjustable, and the bubbling volume is adjustable.
3. UV sterilization, ozone sterilization
4. Both sides of the baffle 70mm, conveyor belt material POM, adjustable speed, with the inverter. The cleaning time depends on the actual speed.
 Inquiry Huafood Whatsapp Wechat Line:

+8615136129173