Specialized production clean air drying machine bags air dry water pipeline
Product Details:
| | |
| --- | --- |
| Place of Origin: | Henan Huafood, China |
| Brand Name: | HUAFOOD |
| Certification: | ISO,CE,SGS |
| Model Number: | HDF3000 |
Parameters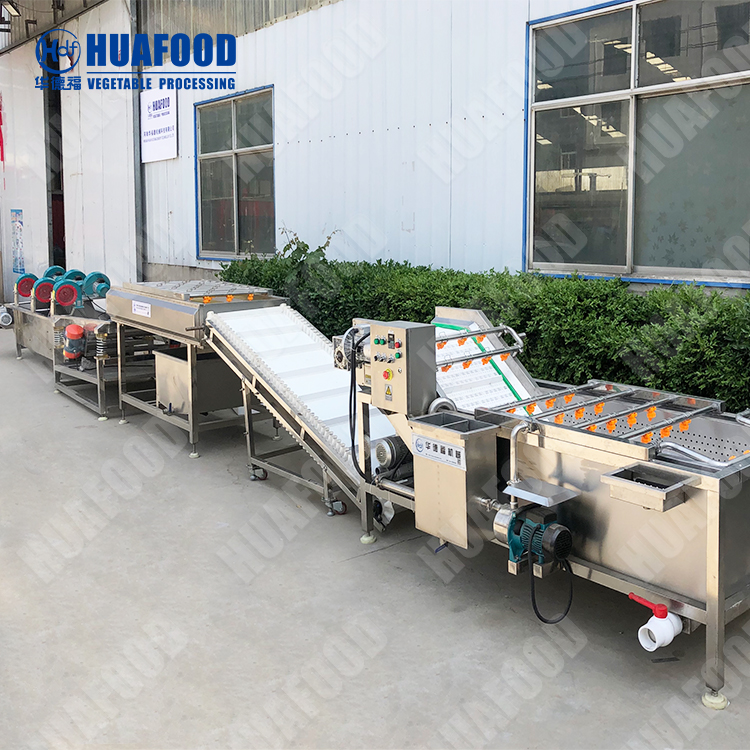 Video
Working principle
This Specialized production clean air dry line air dry water pipeline the production line is mainly used for the continuous cleaning and drying of oil and dirt on the surface of products after sterilization at high and low temperature Can be customized as required and can be directly integrated into the packing line to achieve streamlined production.
Feates
cleaned in cleaning groove is covered by water, attached to the surface of quite a number of large pieces of soil loss, the conveyor belt into the drum washing machine inlet, cleaning material into the hopper into the rotating drum, the drum rotation in the pool, use of its own gravity separation of cleaning as propulsion, to realize automatic cleaning material.The cleaning material moves forward along the roller wall. During the movement, the cleaning material is constantly washed by water, the friction between cleaning material, the brushing between turning and the friction between cleaning material and the roller wall, and the cleaning process of cleaning material surface is completed under the joint action.
 Inquiry Huafood Whatsapp Wechat Line:

+8615136129173