Coffee powder packing machine
Nowadays, there are many people who can't live without coffee. The office workers have developed the habit of drinking coffee. In the morning, wake up to have a cup of coffee and refresh themselves. When you have a rest, come back with a cup of coffee to relax. But in most places there is no coffee machine, or there is not enough time to go to the coffee shop, or there is no good coffee shop nearby. Is there any solution?
The coffee powder packing machine perfectly solves this problem.The coffee packaging machine can automatically weigh, pack and cut. Coffee can be brewed directly for consumption, convenient and fast, does not require too much professional coffee knowledge and professional equipment, is not affected by the equipment, thus greatly improving the public's acceptance.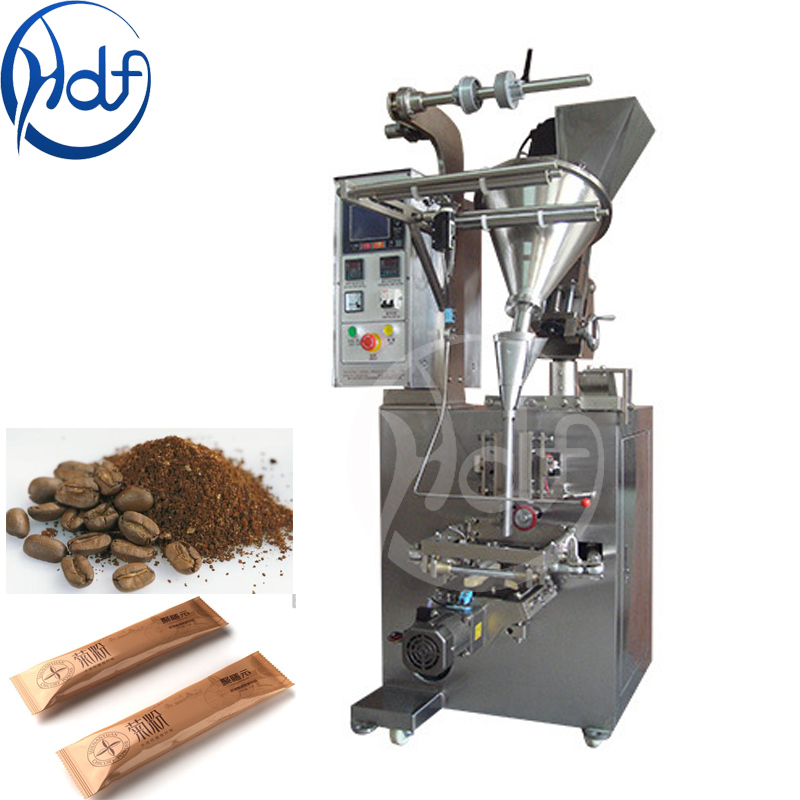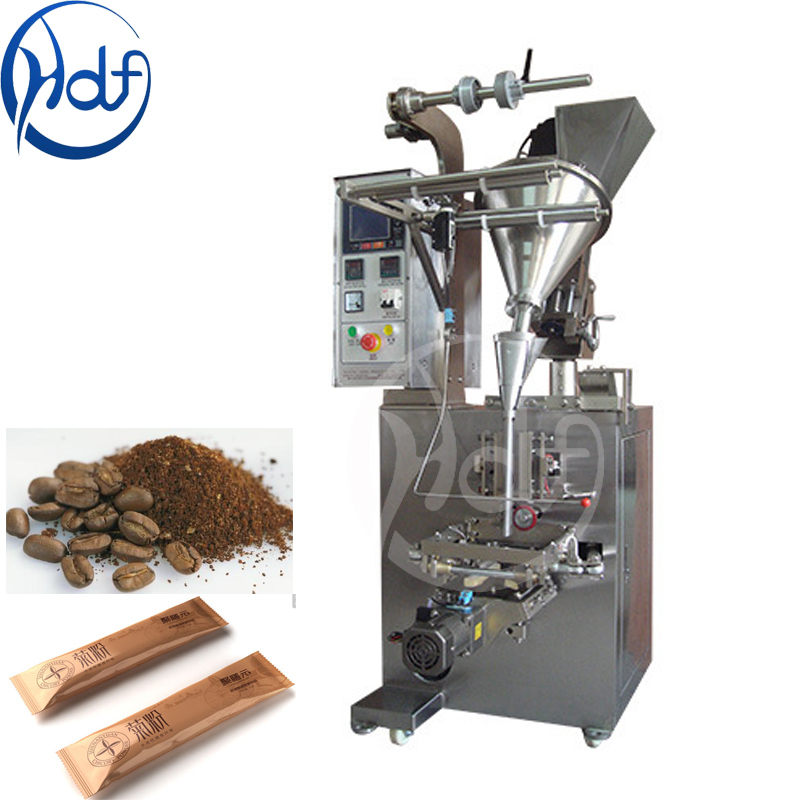 Scope of application: milk powder, soy flour, seasoning powder, coffee powder, collagen powder, traditional Chinese medicine health care powder, corn flour, ultrafine powder and powder with poor fluidity.
Bag size: length: 30-160mm width: 30-100mm
Packing speed (minutes): 30-70 bags / minute
Cut: flat mouth / sawtooth
Dosage range: 0.2-1ml/1-100ml (replaceable screw with different ranges, the device comes with a set of screws)
Bag type: long back seal
Cutting method: screw metering